Archive for the 'blog' Category
Most Thai restaurants don't offer or serve these Thai desserts. It's because these desserts can take forever to produce. Some of these Thai desserts was originated from the royal palace in Thailand, where servants spent a lot of time preparing delicate and precious sweets for the royal family. Soon enough, these delicious desserts found their way to the streets of Thailand to be enjoyed by the masses.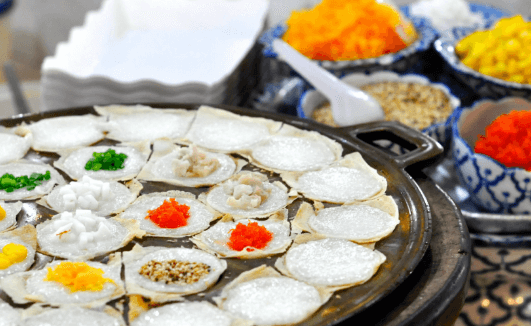 7 Thai Desserts You Didn't Know Existed
Thai people love their sweets, and if you rely on the options that your local take-out place offers, you're missing out. Usually, ending a meal with a plate of seasonal fruit like papaya, watermelon and pomelo is standard in the average Thai diet, but it's just as easy for one to indulge in the array of intricate and… Read more at Food Republic
There are a lot of delicious snacks and food found on every street in Thailand, it is really easy to catch yourself nibbling on something at any given moment. It is also very hard to keep the weight off because of this exact same reasoning. However, many healthy Thai food that you can eat without any guilt.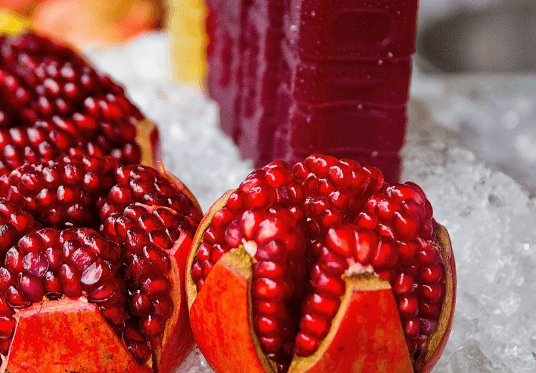 The Top 10 Healthy Thai Dishes
While traveling in Thailand, you will notice that everyone wants to know if you have eaten. Before even greeting you with a 'hello,' you will be asked, 'gin kao ruang,' meaning, 'have you eaten yet?' To be fair, there are so many enticing snacks and food vendors found on every soi (street), it is hard not to… Read more at Culture Trip
Thai Dessert: Trying Thai Street Food Desserts and Sweets. Street Food in Thailand Vlog
Thai Street Food is really delicious, It's a must to try if you're on holidays in Thailand. Thailand food markets are one of the best places to buy fresh and authentic Thai food, or to buy groceries and fruit while you travel in Thailand. There are so many Thai dishes on offer and the foods here are cheap, and so… Watch here
Most ingredients used in cooking Thai cuisine are actually very good for you.
One of the popular Thai dishes like the Tom Yum Soup, are packed with essential nutrients and has great health benefits according to scientific studies.
A lot of herbs and spices that are used in Thai cooking are packed with immune system boosting properties that can help fight disease.
Thai Food Can Be Healthy, The Many Benefits Of Eating Thai Food. Skipping on the deep fried spring rolls or prawn crackers that feature heavily on our western Thai restaurant menus, home cooked Thai food can be rather healthy… Read more at 8MilesFromHome.com
Scientific studies prove that some herbs and spices has incredible health benefits. And a lot of them are used in traditional Thai cooking.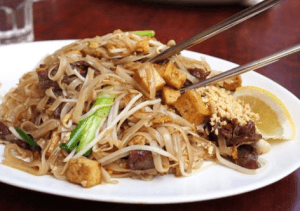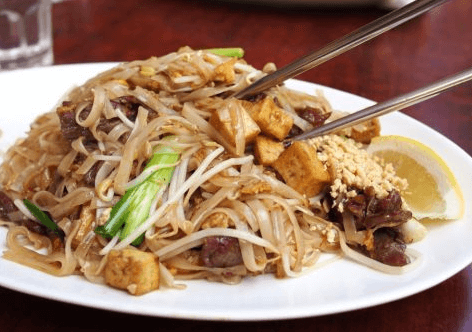 Ancient teachings have long associated certain plants and animals with healing properties. Many are featured in traditional ethnic cuisines, such as the foods of Thailand. Modern studies largely confirm the health benefits of certain herbs, spices, seafood and animal products, a number of which star in sauces and… Read more at Sierra Madre
Using these essential Thai spices and ingredients can lead you to making countless Thai cuisine variations through different additives and flavoring agents. You can also learn some of the basic components used in Thai cooking and each of which leads to a lot of different Thai dishes.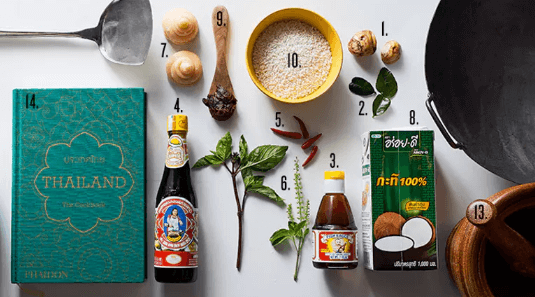 Thai Kitchen Essentials
But you don't need to eat out to get a taste of Thailand. After a recent cultural and culinary tour of his home country to hone in on the flavors he's serving, Syhabout helped put together a guide to mapping out everything you need to cook great Thai food at home… Read more at Tasting Table
Getting the basic flavors of your favorite Thai dishes just right, especially when you are new to Thai cooking, can be tricky. The complexity of Thai cuisine can be quite intimidating. While it is normal to go after Thai recipes that are labeled "quick" and "easy," but that doesn't take long to find out that what's quick doesn't always mean easy.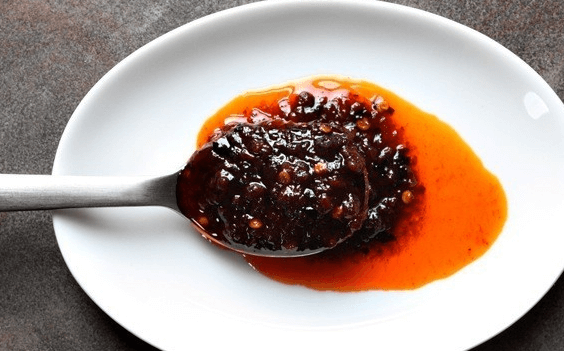 Cooking Thai: 5 basic ingredients that can be used in hundreds of dishes
Here are five ingredients found in countless Thai meals that deliver a lot of bang for your buck. They can help ease you into Thai cooking, and will prepare you for a more advanced stage of your culinary journey where your palate becomes more accustomed to how Thai food tastes and your skill is solid enough to help you further refine your creations… Read more at CNN Travel
Thailand Street Food Tonights Dinner Thai Street Food New 2017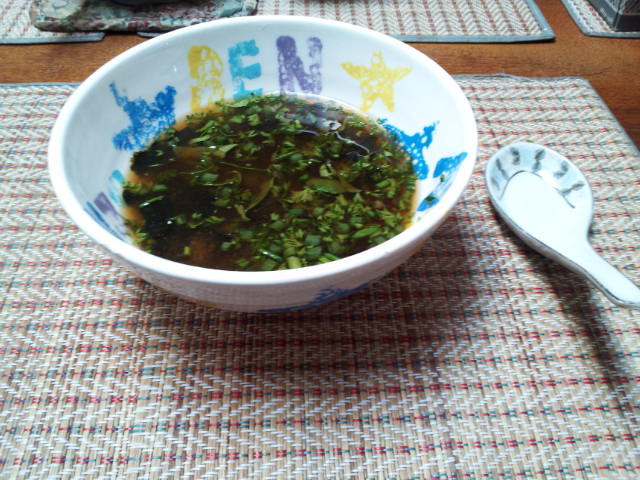 It won't be long before the cold and flu season is upon us again. With the change of seasons often comes the unwelcome effects of the body throwing off toxins or anything causing imbalance. Sneezing, coughing, congestion, runny nose, sore throat, you know the drill.
All of these are the body's attempt to escort or burn off unwanted substances that could cause more serious imbalances.
Want to know how to knock off the early cold symptoms?
The key is in helping the body return to its alkaline state quickly. When the blood pH of the body is slightly alkaline (somewhere around 7.2 pH is ideal), the body's energy can be used for healing instead of constantly trying to maintain proper pH.
For example, an alkaline body will not allow most bacteria to grow. Bacteria thrive in acidic conditions, so creating an agreeable environment for them through improper diet and lifestyle is an open invitation to getting sick.
To help your body return to an alkaline state–which will immediately make you feel better as your cold symptoms disappear–use these key ingredients: umeboshi plum
, genmai miso
, nori seaweed
, and caramelized white onion in water, then add green onion.
This simple broth will have you feeling better in no time.
Here are more detailed instructions:
Cold-fighting Miso Soup
1/2 white onion, diced
2 T plus 1 c. filtered water
1 T umeboshi plum
2 T Genmai miso
1 sheet of nori seaweed or 4 T nori flakes
1 green onion, diced
Caramelize your onion by heating 2 tablespoons of water in a saucepan over low heat, adding the diced white onion and cooking it until browned and slightly sticky.
Add the rest of the water and heat until hot, but not boiling. Add umeboshi plum and miso and stir until dissolved into a broth.
Then crumble nori into small pieces or add nori flakes.
Ladle soup into a bowl and add raw green onions as a garnish. Makes one serving.
Note: It's important not to let this soup boil or cook long on your stovetop because the miso will lose its health benefits.
Your health prescription: Take often to ward off cold symptoms.
Enjoy!
Pearl
p.s. to learn more about these ingredients click any of the links below:
umeboshi plum
| genmai miso
| nori seaweed
Registered dietitians are huge fans of Thai food takeouts because besides having indulgent choices like Pad Thai and fried rice, most Thai restaurants serve food items packed with lean cuts of meat and lots of vegetables. Even some of the restaurants offer healthier variations on those indulgent choices, too.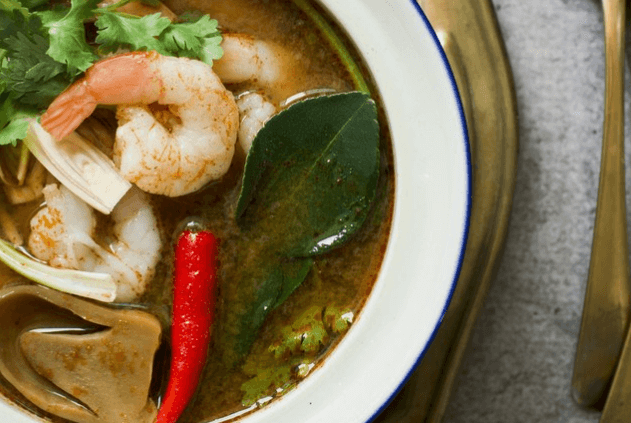 8 Registered Dietitian-Approved Thai Takeout Picks
On those nights when you're fresh out of meal-prepped food, too tired to cook anything, and hungry for something hand-delivered, takeout is often the only conceivable notion. Sure, classic options are known for being high in sodium, fat, calories, and the like, but just because… Read more at SELF
A Thai diet is one of the most effective ways of eating for those of us looking to lose some weight. But also being a bit more mindful when it comes to Thai stir fries. There are five great reasons why eating Thai food is going to help us focus on healthy weight-loss, and that means no counting calories or cutting down other food groups in our diet.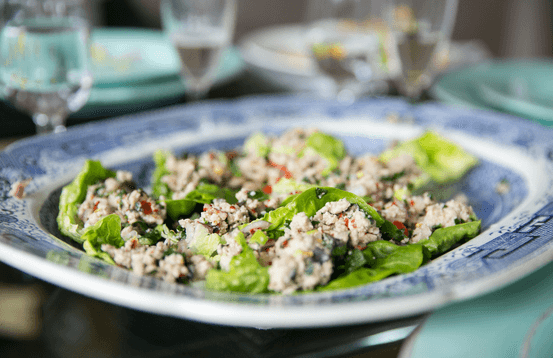 5 Reasons to Eat Thai-Style for Weight Loss
Rice is the staple of Thai cooking. Even the words for eating, for having a meal, 'gin kao' means literally 'eat rice'. Rice is more easily digestible than wheat carbohydrates such as bread and pasta, and suitable for those on a gluten-free diet. Cooked rice has a lot of water in it too, which fills you up. The only thing is… The Huffington Post
Keto Diet: Easy Thai Skillet Chicken
This one-pot creamy keto chicken curry is the perfect meal for summer. It's quick and easy to prepare with minimum clean-up… Watch here
Despite its challenges being a vegetarian, don't hesitate trying out Thai food. If you haven't yet explored this cuisine you'll discover that it has some of the most unique and beautiful flavors in the entire world of vegetarian cooking.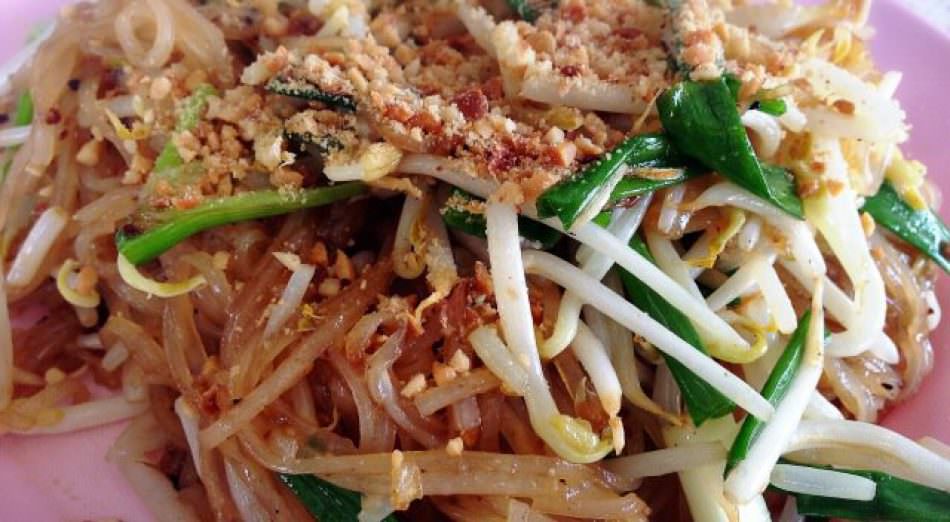 Thai food, like many other Asian cuisines, can easily be vegan. The base for the majority of dishes is carbohydrate: rice and noodles – with lots of vegetables, and no cheese, butter or milk. Meat is only a small part of the dish, so altering it will not change much of the taste and dining experience. The full flavor and… Read more at Veganuary
Most thai restaurants put shrimp sauce into their curries. Since the curry pastes mixed into each meal are pre-made, there's really no way you can order a standard curry item from these restaurants and get them to withhold the shrimp sauce. They'll also often put a little bit of fish sauce into the coconut milk.

At Thai restaurants that don't go out of their way to please vegans, your best choice may be to special order vegetables and tofu in plain coconut milk, seasoned only with salt and lemon juice, accompanied by jasmine rice. This should reliably be vegan, and since coconut milk is so ridiculously delicious your meal will still have plenty of flavor even without the curry. Alternately, you can go super basic and ask for plain stir-fried vegetables seasoned with… Read more at Vegan.com
Miang Kham is Thai traditional food eat with herb and complementing water to taste sweet and salt no spicy and have fragrance from herb main ingredient is chaplo… Watch it here
Thai cuisine can be infinitely delightful and wonderful, with its different kinds of curries and noodles. But the best of Thai cuisine it is not always the vegetarian-friendly dishes, Thai cusine also has many delicious dishes that includes seafood, beeef or chicken.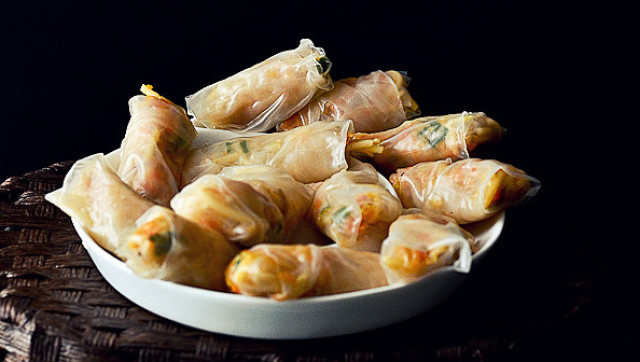 Vegetarian Thai Recipes: Pad Thai, Curries And More
Sure, simply removing the chicken from Pad Thai could still lead to an enjoyable meal of nutty aromas, but there are more inventive ways for vegetarians and vegans to partake in Thai cuisine. The vegetarian Thai recipes we've discovered include vegetarian staples such as quinoa, tofu and chickpeas, but they also venture into the… Read more at Huffingtonpost.com
Thai cusine has some of the world's most delicious vegan dishes that you can not find anywhere else. Check out the top eight vegan Thai dishes that you should try!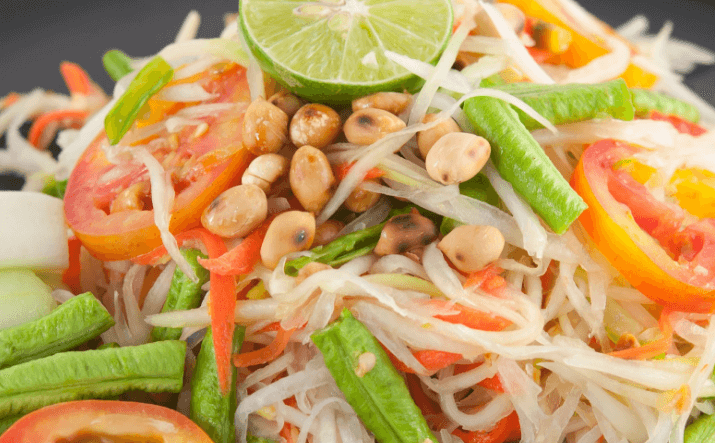 8 Irresistible Vegetarian Thai Dishes
Meat-ridden sois (streets) and carnivore-friendly menus may have some vegetarians and vegans feeling disheartened while in Thailand. Do not be dismayed, though — Thailand has some of the most delicious vegetarian dishes that you can not find anywhere else. Here, discover the… Read more at TheCultureTrip.com
Pad Thai Recipe + Vegan Fish Sauce | Healthy & Simple
Thai cuisine is well-known as one of the world's delicious food, but did you know that authentic Thai food can also be great for your health? Thai cuisine has a lot of spices and superfood ingredients that work together to give your immune system the boost that it needs to fight inflammation and promote fast metabolism for a healthy body.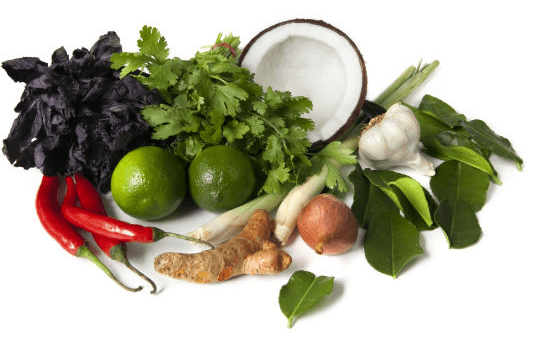 Ingredients that Make Thai Food an Anti-Inflammatory Knockout
In fact, one Thai soup called Tom Yam Goong has even been studied for its unique high antioxidant content and potential cancer-fighting abilities. Here are 7 of the healthiest, most beneficial ingredients found in Thai food, and how to make sure they're included in your dishes… Read more at The Alternative Daily
Inflammation is part of our body's immune response that promotes our body to heal itself. It's what happens when you get bruised or wounded and the affected area turns red and gets a bit swollen. That's our immune system at work defending our bodies off any bacteria or infection.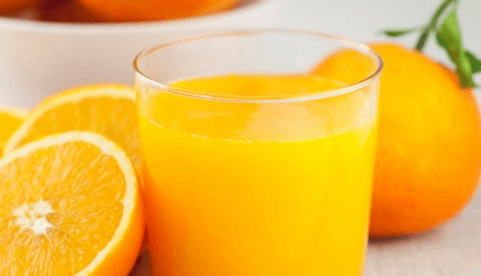 Foods to beat inflammation
While experts have always thought anything with an "itis" at the end involved ongoing inflammation – such as arthritis or appendicitis, recent research shows that a much larger number of diseases, including heart disease, certain cancers, and possibly Alzheimer's disease may also be triggered in part by chronic inflammation. Do your body a favor by including the following anti-inflammatory foods in your diet… Read more at FoxNews.com
Top 10 Superfoods that Prevent Inflammation in Your Body
If you want to get or remain healthy, it's important to control inflammation in your body by following a healthy lifestyle and diet. Many foods have anti-inflammatory properties that can help prevent and combat inflammation… Watch here
There are many Thai spices and ingredients in Thai cuisine actually have health and feel-great benefits. Like Thai ginger is great for digestion, turmeric has anti-inflammatory benefits, and lemongrass help treat colds and stomach problems. These are just some of the many healthy Thai spices used in Thai cuisine.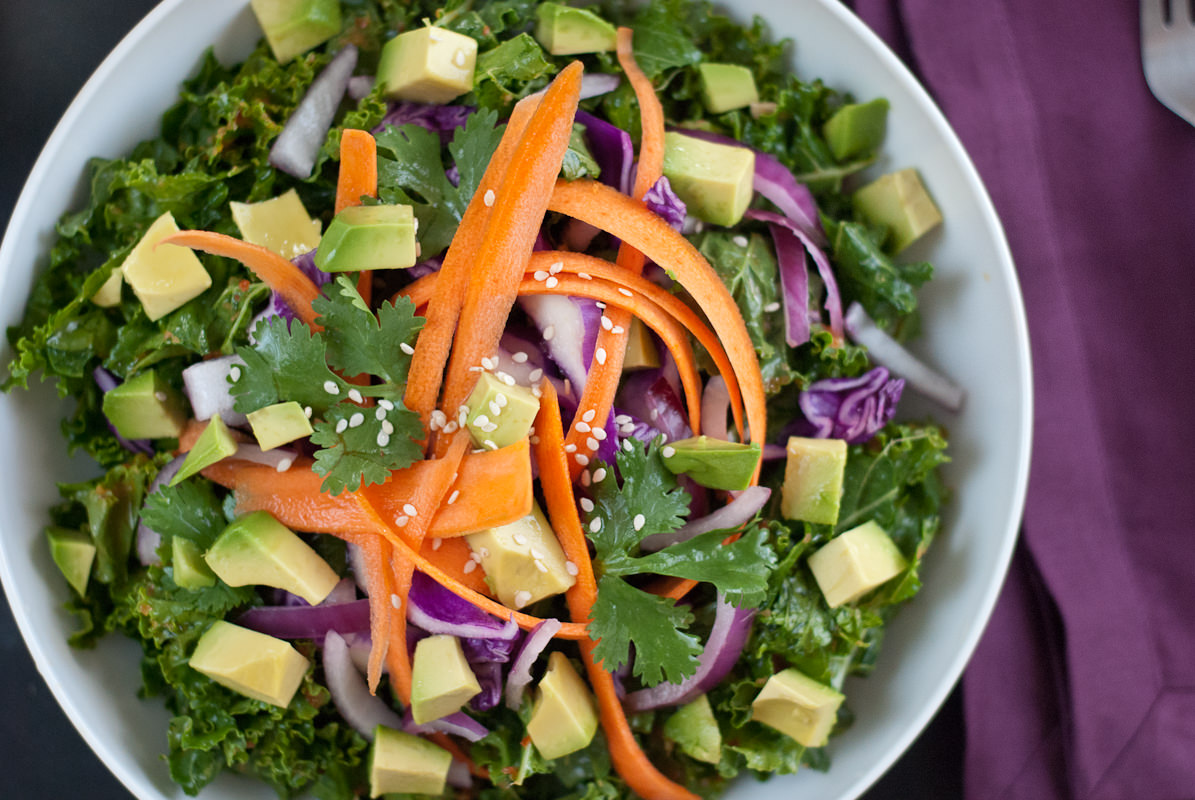 World's Best Superfoods
Can a soup fight cancer? If it's a Thai favorite called Tom Yung Gung, the answer just might be yes. Made with shrimp, coriander, lemongrass, ginger, and other herbs and spices used in Thai cooking, the soup was found to possess properties 100 times more effective than other antioxidants in inhibiting cancerous-tumor growth. Researchers at Thailand's… Read more at Health.com
Authentic traditional Thai cooking methods like steaming and sauteing to avoid overcooking and destroy the freshness and potency of ingredients. Traditional and authentic Thai food is definitely one of the cleanest and healthiest national cuisines that you can try.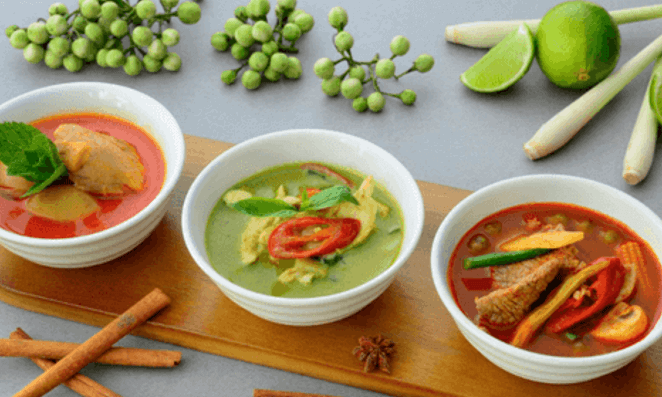 Traditional Thai Food: The First 'Superfood'?
In many ways, traditional Thai food has been ahead of the curb in terms of food trends, specifically the superfood craze that has taken the Western food-world by storm. Thai food's unsparing use of nutrient dense ingredients like ginger, garlic, turmeric, cinnamon, coconut, sesame and chilli makes it perfect for anyone looking to improve or maintain their diet… Read more at PataraLondon.com
Thai Green Curry | Jamie Oliver
Green, red, and yellow may be all that you know about Thai curries. If you have come that far, however, let us break down these famous thai curries and know exactly what does a great thai curry actually made of. Let's find out which spices and ingredients really go into each curry paste, and what are the colors, tastes, and aromas that give each thai curry its unique qualities.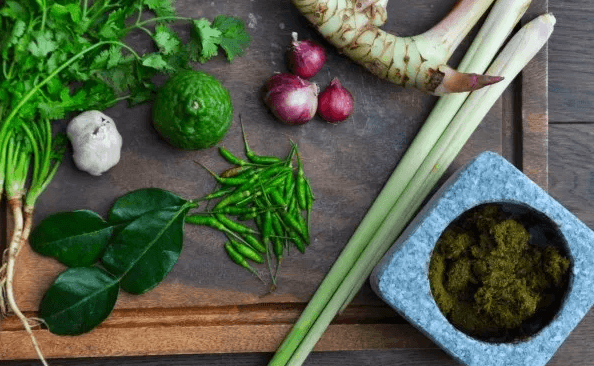 Inside The Anatomy Of Your Favorite Thai Curries
There's some ingredient overlap — you'll see galangal, ginger and chilies in every mix — but visualizing the components can help give you a better idea of what's in each particular blend. Nothing can beat fresh ingredients pounded by hand with a mortar and pestle at home, but commercially sold pastes will… Read more at Food Republic
Most of the spices and ingredients used in making a Thai curry paste actually have medicinal properties that have been used long time ago in traditional Thai herbal medicine. Adding these spices and ingredients in your everyday diet not only makes your food taste awesome but can also benefit your health at the same time.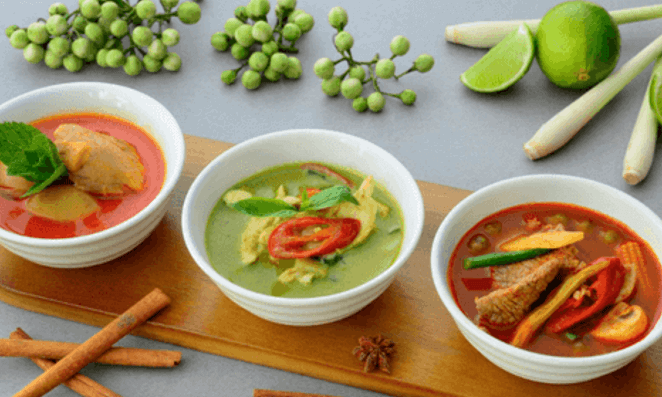 Health Benefits of Curry Paste
Curcumin, the main ingredient of turmeric and the ingredient which makes curry yellow, has blocked the growth of melanoma tumor cells and stimulated their death, according to laboratory experiments reported in the journal Cancer. Researchers say curcumin appears to affect the NF-kappa B molecule, active in several types of tumors, including melanoma, and may also be useful in treating other cancers… Read more at TempleOfThai.com
Chili Red Curry Pork – Thai Curry Pork – Thailand Street Food
Thai chili red curry pork served to local Thais and visitors alike. You will be able can maintain the authentic Thai flavor using our Thai food recipes for pad Thai. You will also find that homemade food tastes unique using our Thai food recipes for pad Thai especially when using fresh prawns/shrimp… Watch here