Best Sedona Restaurants Award to Thai Spices for 15th Year
…where the healing properties of macrobiotics meets the rich flavor of Thai cuisine:
Award-winning cuisine
Fresh and delicious
Organic whenever possible
Vegetarian and gluten-free dishes available
Never knowingly any MSG or GMOs
Always happy to see you!
Dine in or take it out
macrobiotic style
Thai Spices Natural Restaurant   |  2611 W State Route 89A Sedona, Az
  Phone: 928 282-0599   |   Dine in or Take Out orders.
Contact Us!   |   Directions!
---
Thai Spices Cuisine…
located in Sedona, Arizona has been serving fresh, mouth-watering, natural Thai cuisine created by chef Pearl Pardee and her staff for 25 years now.
Thai Spices is known for its delicious, healthy cuisine at modest prices. It's where the locals eat.
The menu at Thai Spices merges the principles of macrobiotic cooking with traditional Thai cuisine and offers Sedona vegetarian options for all their dishes.
That means that Thai Spices dishes are energetically balanced so that they are both delicious and healthy–and you leave feeling both satisfied and good in your body.
Although the restaurant business in Sedona is highly transient with lots of turnover, Pearl's cuisine has drawn a dedicated local following critical to the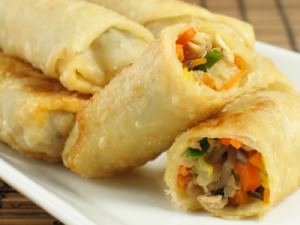 success of any longstanding Sedona restaurant.
It also attracts health conscious diners from throughout the Verde Valley and Sedona tourists from around the world.
Thai Spices Restaurant Hours
Thai Spices Natural Restaurant is located at 2611 West Highway 89A in Sedona. The restaurant is open Monday through Saturday from 11:30 p.m. to 3:00 pm and 5:00 pm to 8:30 pm  and closed on Sundays. For more information, please call (928) 282-0599 or visit www.facebook.com/thaispices.
Catch some new posts on our blog:
www.thaispices.com/blog/knock-early-cold-symptoms/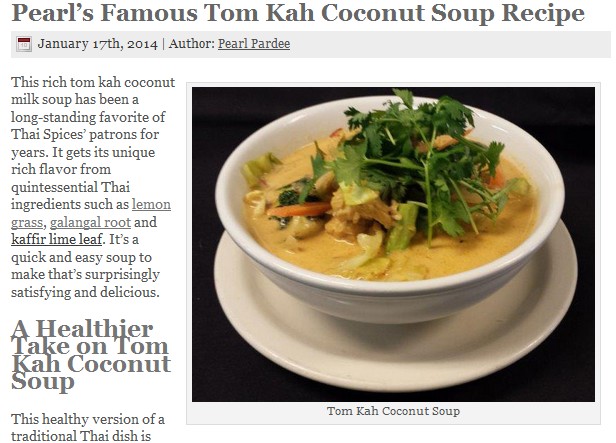 More Posts From Pearl Pardee:
www.thaispices.com/blog/pearls-famous-tom-kah-coconut-soup-recipe
www.thaispices.com/blog/herbs-used-in-thai-cooking/
www.thaispices.com/recipes/healthy-asian-kale-salad
www.thaispices.com/recipes/healthy-kale-chips-recipes/