Thai Spices Natural Restaurant is the creation of chef Pearl Pardee who is known for her masterful merging of the principles of macrobiotic cooking with traditional Thai cuisine.
Thai Spices dishes are energetically balanced meals that are both delicious and healthy. Pearl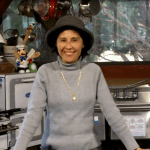 was trained professionally in macrobiotic cooking at two world-renowned centers, The Kushi Institute and The Vega Institute, and studied traditional Thai cuisine with the Thai royal family's chef, Arjan Boonchoo. Many other type of cooking and food preparation have also become famous now like the bulletproof diet, the paleo diet, and many others. Thai Spices prepares dishes with vegans in mind, all they have to do is ask, its that simple.
Health conscious diners particularly appreciate the absence of refined sugar and flour, genetically modified ingredients and MSG in Pearl's dishes, as well as the use of fresh, high quality, frequently organic produce and meats.