Green, red, and yellow may be all that you know about Thai curries. If you have come that far, however, let us break down these famous thai curries and know exactly what does a great thai curry actually made of. Let's find out which spices and ingredients really go into each curry paste, and what are the colors, tastes, and aromas that give each thai curry its unique qualities.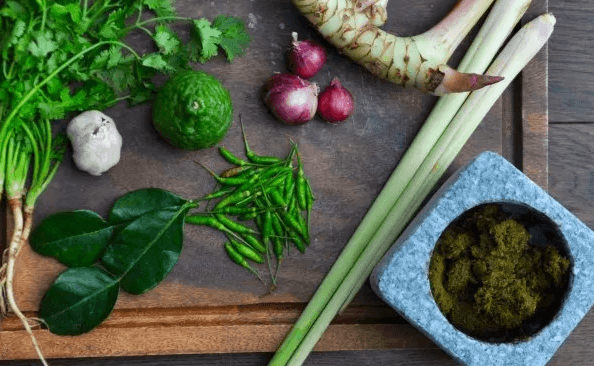 Inside The Anatomy Of Your Favorite Thai Curries
There's some ingredient overlap — you'll see galangal, ginger and chilies in every mix — but visualizing the components can help give you a better idea of what's in each particular blend. Nothing can beat fresh ingredients pounded by hand with a mortar and pestle at home, but commercially sold pastes will… Read more at Food Republic
Most of the spices and ingredients used in making a Thai curry paste actually have medicinal properties that have been used long time ago in traditional Thai herbal medicine. Adding these spices and ingredients in your everyday diet not only makes your food taste awesome but can also benefit your health at the same time.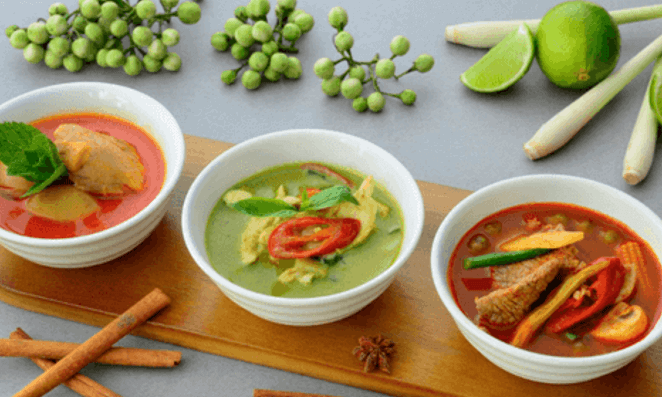 Health Benefits of Curry Paste
Curcumin, the main ingredient of turmeric and the ingredient which makes curry yellow, has blocked the growth of melanoma tumor cells and stimulated their death, according to laboratory experiments reported in the journal Cancer. Researchers say curcumin appears to affect the NF-kappa B molecule, active in several types of tumors, including melanoma, and may also be useful in treating other cancers… Read more at TempleOfThai.com
Chili Red Curry Pork – Thai Curry Pork – Thailand Street Food
Thai chili red curry pork served to local Thais and visitors alike. You will be able can maintain the authentic Thai flavor using our Thai food recipes for pad Thai. You will also find that homemade food tastes unique using our Thai food recipes for pad Thai especially when using fresh prawns/shrimp… Watch here