When we say Thai food, the first thing that comes into mind is Pad Thai but whether it be succulent chunks of grilled pork on a stick or a spicy hot bowl of  Tom Yum soup, we all have to start somewhere. If you're new to Thai food you have a lot more to explore and discover because Thai cuisine has a lot to offer to stimulate and satisfy your taste buds.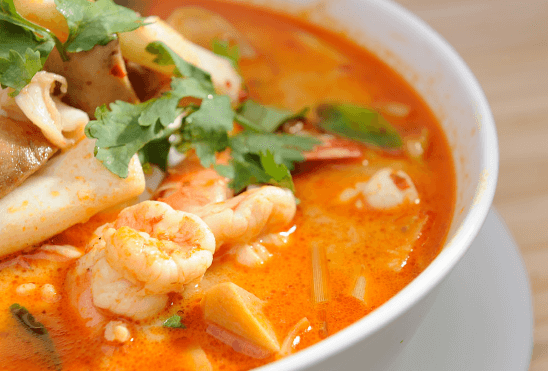 Top 10 Thai Food
Thailand's food needs little introduction. From San Francisco to Sukhothai, its profusion of exotic flavours and fragrances make it among the most coveted of international cuisines. As a walk through Bangkok forcefully reminds, these flavours and fragrances are seemingly inexhaustible… Read more at Bangkok.com
Thai food deserves an excellent reputation, and there's nothing as good and authentic as Thai cuisine as in Thailand. You just don't get the whole ambiance and experience of  Thai street food anywhere else in the world. You can find a number of international food outside their home countries, but with Thai cuisine, You will only ever really be satisfied when you're eating a hot bowl of soup at a little plastic table on the streets of Thailand.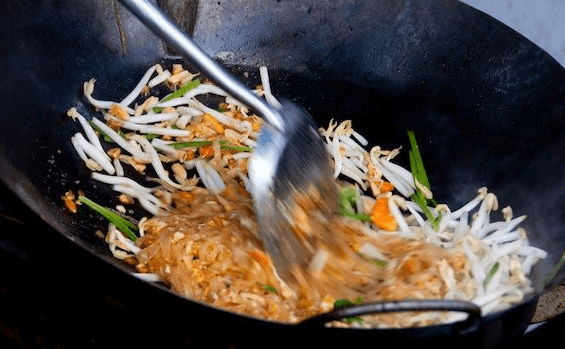 THE BEST THAI FOOD YOU CAN EAT
Let's talk about travel and my love of good Thai food. When I returned to Thailand a few weeks ago from being in Cambodia, I went on an eating binge. Cambodia, as much as I love it, doesn't have a lot of great food. It's very bland, and I missed the zesty, spicy, and flavorful Thai food. Since I was leaving Bangkok soon, I tried to enjoy as much Thai food as I could. So as a way to remember all the food I ate, as well as make you run off to your local Thai restaurant, here's a list of … Read more at Nomadic Matt
The Traditional Way to Eat Thai Food – Stop Eating it Wrong, Episode 37
Thai food is one of the world's most popular cuisines, but not every guest knows the authentic way to enjoy popular Thai dishes. Let Executive Chef/Owner Hong Thaimee of Ngam restaurant show you the best way to eat Thai food (hint: just because you have chopsticks doesn't mean you should use them for everything!)… Watch here